Women's Book Discussion Group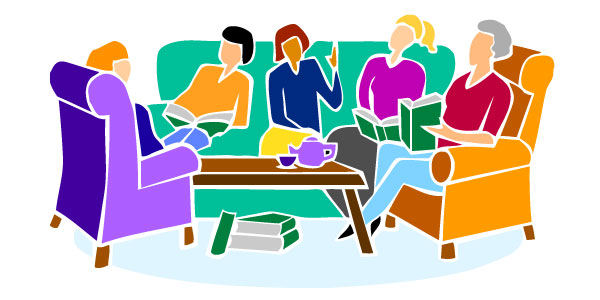 The Etz Chaim Women's Jewish Book Group met for the first time on December 9th and discussed My Own Words, a collection of speeches and writings by Ruth Bader Ginsburg. Several women were in attendance and we had a lively discussion about our interest in coming to the group, experiences with book groups and then a much-appreciated conversation about Ginsburg and her remarkable life and career. Some of us had listened to the book, telling the rest how wonderful it was to hear different speeches in her own words and some of us hadn't finished it but because of the discussion planned to do so. It was a great first meeting!
Our next meeting will be January 11th from 6:30-8 at Etz Chaim. We will be discussing Day After Night by Anita Diamant. The following is a description of it: Day After Night is based on the extraordinary true story of the October 1945 rescue of more than two hundred prisoners from the Atlit internment camp, a prison for "illegal" immigrants run by the British military near the Mediterranean coast south of Haifa. The story is told through the eyes of four young women at the camp who survived the Holocaust: Shayndel, a Polish Zionist; Leonie, a Parisian beauty; Tedi, a hidden Dutch Jew; and Zorah, a concentration camp survivor. Haunted by unspeakable memories and losses, afraid to hope, the four of them find salvation in the bonds of friendship and shared experience even as they confront the challenge of re-creating themselves in a strange new country.
Please join us! For questions please contact Susan Pierce at