Women's Book Discussion Group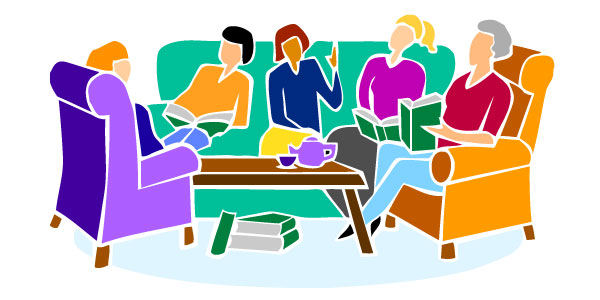 Hello Fellow Community members!
Congregation Etz Chaim is starting a Women's Book Discussion Group! We hope you will join us for a warm and enriching experience among women who enjoy the company of other women while discussing Jewish topics.
We will begin meeting monthly with participants choosing the meeting format and book titles.Each meeting will be for an hour to an hour and a half to discuss the book and have some light refreshments (coffee, tea, dessert type). We encourage participation each month whether you have read or not read the selection (but there won't be any spoiler alerts!)
Future selections will be made together but to get the group going, we have chosen My Own Words by Ruth Bader Ginsburg. We hope you will come, even if you haven't read the book, to influence future ideas and to help get the group off the ground!
Our first meeting will be Thursday, December 7th at 6:30 pm in the library at Congregation Etz Chaim.
RSVP Susan Pierce: 
Looking forward to seeing you soon.